Posted by:

amra April 20th, 2015
Earth Day is on April 22nd
We haven't planned anything, since it falls on Administrative Professionals Day. Which is exactly why you need a great admin (or thank your lucky star if you have one): To get things done.
How do you plan to observe Earth Day? You can of course attend the festival. Festival can be fun. Do they have a biodegradable red solo cups, now? You can also plant a tree. I quite like that one.
As a smart business person I should probably tell you to buy flowers although I cannot really see how is that going to raise any awareness to the various issues we keep on inflicting on Earth… hm… maybe you should buy a plant. Plants clean air. There it is: Buy a Plant. Plants are awesome. (BTW, our flowers are awesome too. They might not directly be saving the planet, but any person who loves flowers must have some love and appreciation toward our planet). Oh, and do recycle. Recycling is good.

Now on the more serious note: Do not forget to thank your admins for everything they do for you. They deserve some appreciation.

Friendly reminder: Mother's Day is May 10.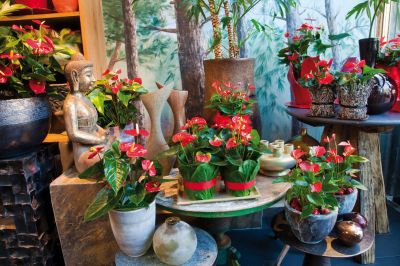 2022

2021

2020

December

November

October

September

August

June

May

April

January

2019

December

November

October

August

July

June

May

April

January

2018

December

November

October

September

August

July

June

May

April

March

February

January

2017

December

November

October

September

August

July

June

May

April

March

February

January

2016

2015

November

October

August

May

April

March

February

2014

December

November

October

July

June