Scent & Violet Vase Recycling Program:
We are not accepting any recycling at this time.
For every 3 glass vases brought in at the same time, you will receive $5 in store credit.
Simple as that. 
Let's talk about what we do with the containers.
Any containers that fit our style and quality will be reused and you might even recognize it in one of our social media posts

Glass vases that do not fit our size and style will be donated to: local schools, nursing facilities, or places of worship.
Few guidelines for our recycling program:
- Glass vases need to be clean
- Vases need to be free of damages

- We do not accept any glass between 01/15-02/16 and 04/15-05/25
Regarding ceramic, plastic and metal, containers: We only accept containers that have been purchased at Scent & Violet in the past 5 years in hopes that in the near future we will be able to offer a better recycling program for such materials.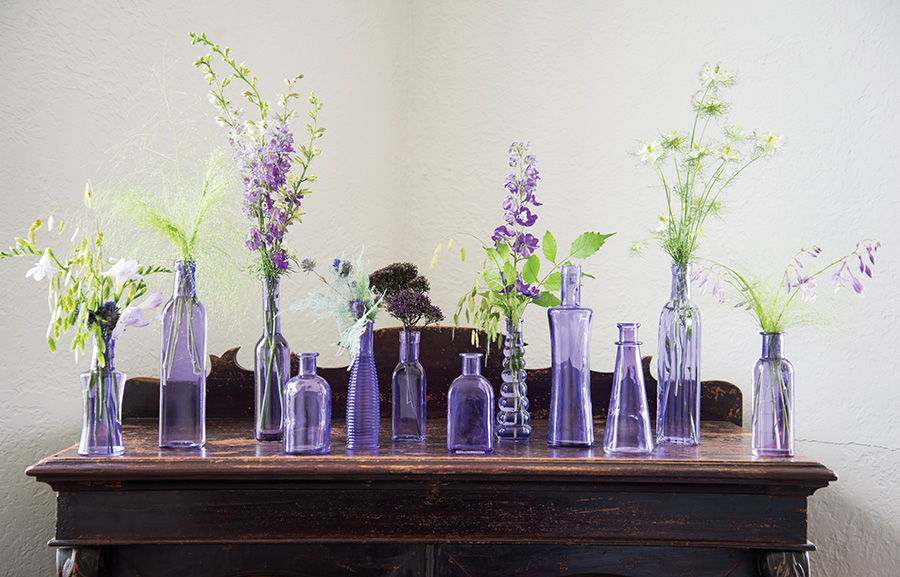 From day one, at Scent & Violet we have made quite a few conscious efforts to do our part in 3R philosophy. It is our belief that profits can never become more important than the role we all play in the conservation of our planet, as a business and as individuals. We significantly reduced our packaging; we opted for recycled and biodegradable packaging; we introduced a large number of multi-purpose containers, containers made from recycled materials, and biodegradable containers. We connected with a number of local companies featuring Made in Texas products; we pool our shipments and deliveries; and we have made it our purpose to promote native plants and produce. We constantly look into ways to prevent and reduce pollution. It is not always easy because as a small business, we have limited influence, limited funds, and limited resources, but our efforts come from the belief that we all need to think of the society at large.
One of our conservation efforts is the Vase Recycling Program. We always did it – but never really made it official. It is time to change that.
- All of us at Scent & Violet, flowers and gifts.