The benefits of native Texas flowers and plants
Posted by:

scentandviolet July 14th, 2017
When people talk about "green initiatives" or the "green movement", they're usually referring to eco-friendly products. But the green movement has a more literal meaning too - the movement to grow native plants and flowers instead of non-native species, sometimes referred to as "invasive plants" that can overtake and crowd out native species.
So just what is a native plant? Well, two types of plants are considered native: plants that were already growing in your area before settlers came, and "naturalized" plants that were brought to the area long ago and have had time to adapt to the local climate and landscape.
There are lots of benefits to planting a native garden, and you'll have plenty of different types of plants to choose from - the Native Plant Society of Texas estimates that there are about 5,000 flowers and plants native to Texas. One of the biggest benefits for you is that native plants easily acclimate to the soil, since it's the natural environment for that species. This results in lower maintenance - native plants may need less watering and fewer or no chemicals added to the soil, a health benefit for you, your family, pets and wildlife.
Native plants are a huge benefit to the environment as well. They provide perfect cover for local animals, and any seeds, fruits or nuts they produce are natural food sources for birds and wildlife. Replacing native plants with invasive species can throw off the natural balance of the environment by not providing proper food, nesting places or shelter for insects, birds and animals.
Native plants are also a great way to preserve your Texas heritage. At Scent & Violet we carry native Texas flowers seed and turf grasses. We also highly recommend visiting our friends at Joshua's Native Plants for more selection of native plants.
- Anita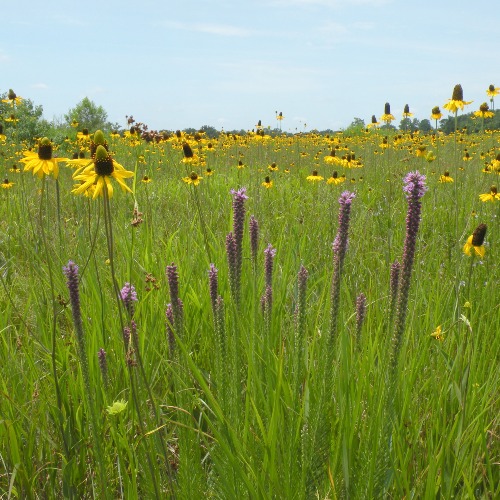 ***
Scent & Violet, flowers and gifts is a full service florist in Houston, TX offering flower, plant and gift delivery in Houston, Katy, Richmond, Fulshear, Sugar Land, Stafford, and Bellaire. We aim to create fuss-free, everyday shopping source for flowers, plants, and gifts. It is our belief that we can create better relationships through gifting, better environments through plants, and better state of mind through flowers.