How to Choose a Perfect Wedding Anniversary Gift
Posted by:

scentandviolet October 5th, 2018
Your anniversary is slowly approaching and you've already started to freak out because you don't really know what kind of a gift to get for your spouse? If this sounds way too familiar, welcome to the club! However, you don't have to worry at all because we're here to help you out. Here are four fabulous wedding anniversary gift ideas you should take into consideration, so check them out and nail this task like a true pro!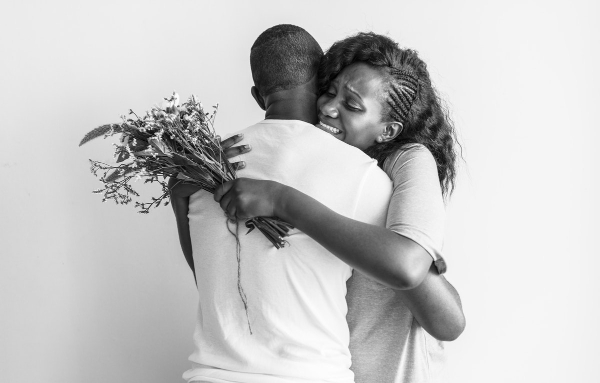 You won't make a mistake with a gorgeous flower bouquet
Flowers will never go out of style, which is exactly why you won't go wrong if you decide to surprise your other half with a stunning bouquet. Needless to say, traditional bouquets are great, but you know what? Instead, you can always opt for a vibrant flower arrangement that will bring a touch of spring to your home, no matter the season. Such arrangements often come in either elegant vases or rustic baskets, and we're sure that you won't make a mistake with either of them. However, if your partner prefers potted plants, you should go for a selection of green plants gathered to create a lush garden in a small ceramic dish. Trust us, your loved one will absolutely adore such a unique anniversary gift!
A set of amazing spa products is also a great idea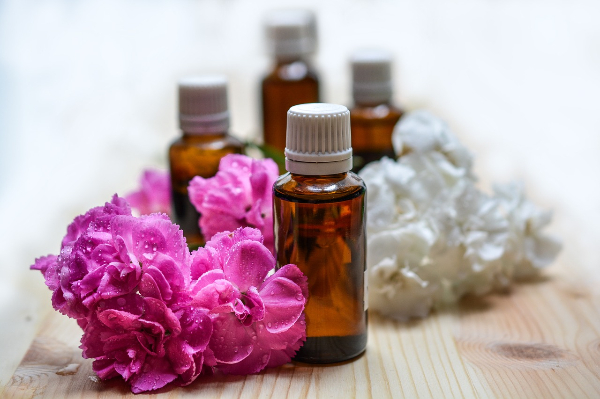 On the other hand, if you think that your darling needs to slow it down a little bit in order to relax and unwind after a long week at work, we reckon that a set of fantastic spa products is a great anniversary gift they will appreciate a lot. Everyone knows that beautiful scents are said to have calming effects that are likely to nourish our body and soul, which is exactly what your partner needs at the moment, so opt for products like massage oil, bath salt, body lotions, and shower gels. A home diffuser that combines an air purifier, humidifier, atomizer, and aromatherapy diffuser is also a good idea, as it safely releases essential oils into the air to create a relaxing atmosphere. Scented candles are a wonderful choice, too.
Go for coffee machines and brew your own coffee
If your significant other is a coffee lover who loves to indulge in a cup of this hot beverage from time to time, you should definitely get creative and come up with an original anniversary gift for them. You can always visit a store where you can find coffee machines at great prices, but that definitely isn't all. Apart from that, you can also look for coffee pods and get familiar with the process of coffee making which results in perfect flavor. You can choose a variety of great tastes like caramel, vanilla and many others, which is exactly what makes this experience so special and authentic.
A weekend getaway is undoubtedly a perfect anniversary gift everyone will love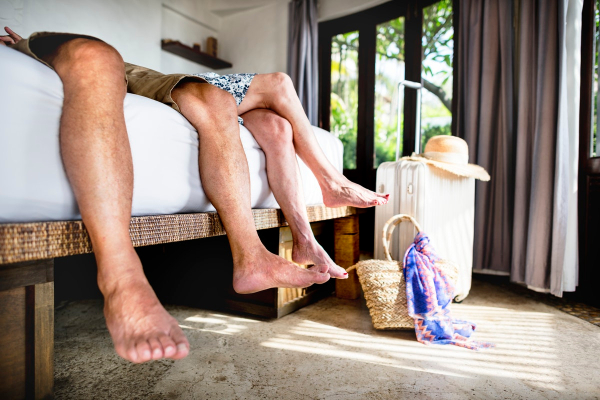 Even though this kind of a gift is a bit more traditional than the previous one, the fact is that people still love choosing it, and reasons for that are more than good. First of all, a weekend getaway is a fantastic chance to spend quality time away from home with your partner only, which is truly priceless these days, when people don't have enough free time just for themselves and their families. If that's the case with you, don't hesitate and go for a weekend getaway – we're sure that your partner will absolutely adore it! No matter if you pick a romantic getaway or an adventurous one, we know that you'll have a lot of fun creating new memories, which is exactly what matters most, right?
As you can see, picking a perfect wedding anniversary gift can really be a piece of cake. All you have to do is to bear your partner's personal preferences in mind and stick to our tips, and the success is guaranteed!
***
Special thanks to Peter Minkoff for this fabulous article. Peter is a wedding and lifestyle writer for HighStyleLife and Pridezillas magazine. Follow Peter on Twitter for more tips. https://twitter.com/MinkoffPeter
*** 
Thank you rawpixel for the photos 
***
Scent & Violet, flowers and gifts is a full service florist in Houston, TX offering flower, plant and gift delivery in Houston, Katy, Richmond, Fulshear, Sugar Land, Stafford, and Bellaire. We aim to create fuss-free, everyday shopping source for flowers, plants, and gifts. It is our belief that we can create better relationships through gifting, better environments through plants, and better state of mind through flowers.