The guide to a perfect Valentine's Day
Posted by:

admin February 5th, 2016
With Valentine's Day approaching quickly, people across Houston are keen to show their love, affection and appreciation for their significant other.
Scent & Violet has a carefully curated, comprehensive selection of the most beautiful flowers. We have everything you need to make your partner feel special, from classic roses to vintage orchids to sophisticated modern bouquets.
What is Valentine's Day actually about?
Many of the legends surrounding Valentine's Day have been set down in different versions over time.
Besides the widely known legend of St Valentine, fertility festivals have been set in the middle of February for thousands of years.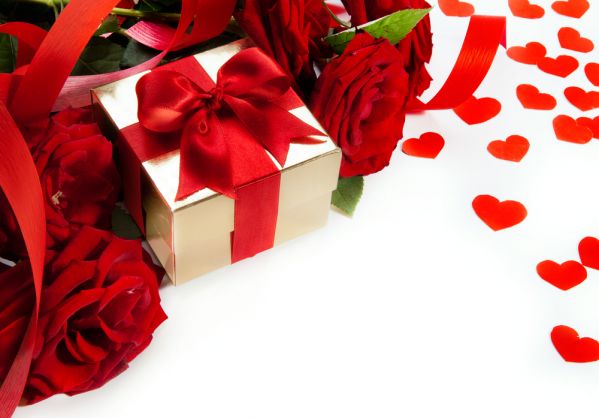 The most common version of the story of St Valentine refers to a period in the third century AD in the Roman Empire. According to this legend, the Emperor Claudius II prohibited young men from marrying in the hope that it would make his armies more effective. A brave young priest named Valentine was passionately opposed to Claudius' edict, and he took matters into his own hands by continuing to marry young couples in secret.
Claudius found out about Valentine's activities, and sought to make an example of the young priest by imprisoning him and sentencing him to death. While he was in jail, Valentine was visited by his jailer's daughter, and they fell in love. Valentine sent a letter to her and signed it 'from your Valentine' shortly before he was put to death. He was executed on February 14th in 270 AD.
Valentine was made a saint in short order, and in 495 AD, Pope Gelasius declared that February 14th would be a day to remember Valentine and honor his memory.
How can I make this Valentine's Day special?
The first thing we emphasize to our clients about Valentine's Day is that there is no arrangement that is perfect for everyone. While for some people a single crimson rose speaks to the heart more profoundly than anything else could, others find their satisfaction in the most sumptuous of bouquets.
Roses are the most traditional of Valentine's day gifts. They evoke beauty and timelessness. A dozen long stem red roses with select greenery and an adornment of clustered florals is a classic choice. Alternatively, many of our clients add a modern twist to the power of traditional rose arrangements using beautiful bouquets of lavender roses or orange roses.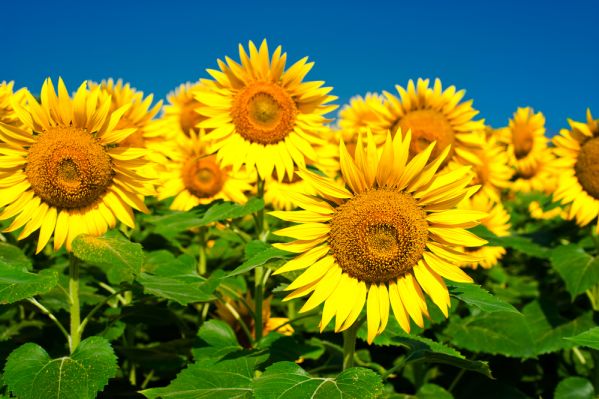 Sunflowers accompanied by yellow accents or other yellow blooms can make a very special Valentine's gift. For aristocratic Victorians, giving sunflowers signified love and admiration. In the modern era, the meaning of sunflowers has expanded to denote pure joy and happiness.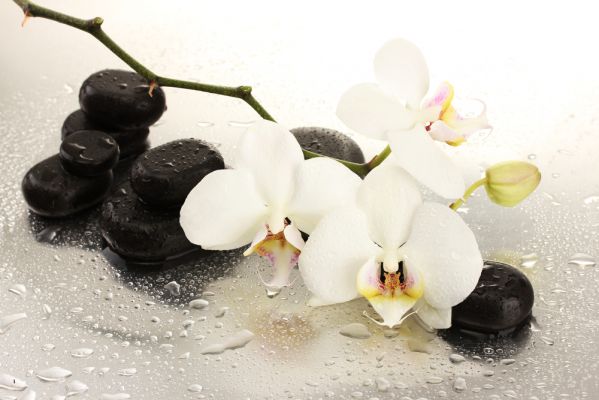 Orchids connote an appreciation of beauty and refinement. For the Ancient Greeks, they symbolized fertility. The stylish white Orchids we stock at Scent & Violet are a superb tribute to the right recipient on Valentine's Day.
One of the arrangements our customers love most for Valentine's Day is our signature Good Morning Sunshine bouquet. This curated mixture of lilies, roses, carnations and more conveys a powerful upbeat sense of love, affection and warmth.
Many customers enjoy our range of stunning arrangements based around hydrangeas for Valentine's Day. These versatile flowers can enliven and enrich any Valentine's Day bouquet. Hydrangeas work particularly well as a complement to red or pink roses. Our cuddle up bouquet showcases the beauty of small green hydrangeas in a variety of vintage vases, while the perennial favorite Southern Charm is an outstanding traditional arrangement that will enhance any room.
Sooner is safer
This year, February 14th will fall on a Sunday. At Scent & Violet, we do everything possible to accommodate our customers' requests for delivery on or ahead of the 14th. However, with the huge upsurge in orders on Valentine's Day, we occasionally have to turn customers away at the last minute in order to guarantee punctual delivery for the orders we have already accepted. If you want to be certain that your significant other will not be disappointed on Valentine's Day, you can secure your special delivery by ordering earlier.
If you live in the Houston metro area and are interested in a bouquet or arrangement to make your significant other feel special, our friendly staff at Scent & Violet Florist would be delighted to speak with you.
If you have any particular set of requirements, we can help you with almost anything you are interested in. We enjoy customizing arrangements to maximize your satisfaction.
Or, if you could use some advice to make the best choice, we have a great deal of experience assisting our valued customers to find the right arrangement that will delight your significant other. Give our friendly staff at Scent & Violet Florist a call today at (281) 761-6300. If you prefer to come in and see what we have available for yourself, we would love to assist you in person. Scent & Violet is open during normal business hours and is located at 12811 Westheimer Road, Houston, TX, 77077.