Posted by:

amra December 1st, 2014
Poinsettias are plants native to Mexico and Central America.
Poinsettias have been introduced to US (and rest of the world) by Joel Poinsett, first US ambassador to Mexico in 1825.
They have been considered weed by many botanist, but there is a beautiful legend of a poor little girl in Mexico, who brought weeds from the field to the altar, because she could not afford better gift, and from the gangly weed sprung the beautiful red flower – poinsettia 
Ecke family of California created the poinsettia industry in the US, and up until 1990 they were the only one who had successfully grafted poinsettias for mass productions.
Every year, about 34 million poinsettias are sold across the world.
And Scent and Violet, your favorite florist sure has beautiful poinsettias, ready to be delivered or picked up.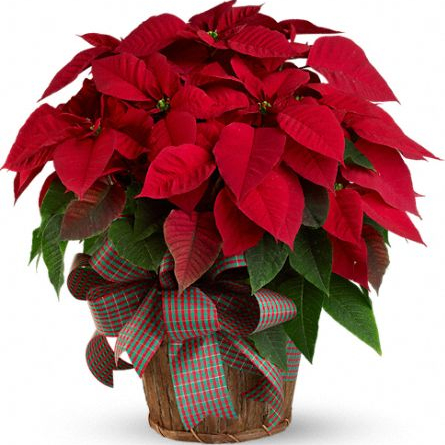 2022

2021

2020

December

November

October

September

August

June

May

April

January

2019

December

November

October

August

July

June

May

April

January

2018

December

November

October

September

August

July

June

May

April

March

February

January

2017

December

November

October

September

August

July

June

May

April

March

February

January

2016

2015

November

October

August

May

April

March

February

2014

December

November

October

July

June