3 Thoughtful Gifts For Seniors To Make Life A Little Easier
Posted by:

scentandviolet June 2nd, 2018
Gift giving can be challenging, especially for aging loved ones or other senior citizens in your life. In addition to gifting a lovely bouquet of flowers or a plant, you may be wondering what other types of presents a senior would cherish and enjoy. So often, the seniors in our lives may not be getting the care and socialization that they need to be happy. In fact, with over half of all seniors ages 75 and older living alone, social isolation is a massive concern for families.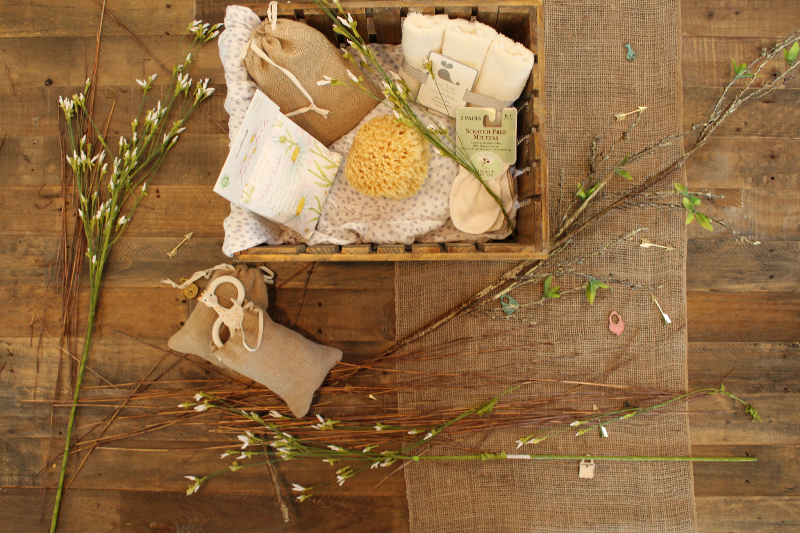 Giving a special gift is a simple, foolproof way to brighten a senior's day. However, it's important to make sure your gift for the senior in your life is both useful and feasible. One study found that focusing on practicality while giving gifts is essential to the person's happiness and gratitude of the present. So why not brighten a senior's day by giving them a thoughtful gift that they can truly use and appreciate? Here are three considerate gifts that will show your loved one how much you truly care.
Put together a beauty and personal care gift basket
As we get older, it can be more challenging to keep up with hygiene and other personal care routines. To make the senior in your life feel extra pampered, treat them to a facial from a spa. Facials are a great way to make an older adult's skin and face feel young again. You can also include a range of other essential oils or spa gifts in this basket, which seniors will certainly have fun trying out. After all, we all like new things and experimenting with fun, novelty beauty products!
Make life more interactive with a tech gift basket
Even if the senior in your life isn't a technology expert, iPads are user-friendly and can make for hours of entertainment and socialization. Seniors can easily enjoy a range of games, apps for communicating with friends and family, and other fun learning activities. Plus, most Apple stores offer special learning classes for seniors with iPads to teach them extra tips. Also in this tech basket, you can consider adding is either the Amazon Echo Dot or Google Home. This will essentially give the senior in your life their very own personal assistant. They can use this device as an alarm, to make hands-free phone calls, to play music, or to set appointment reminders. In combination, these tech gifts will make a senior's life much more convenient, and entertaining!
Inspire them with a reading gift basket 
Seniors may complain that they have trouble seeing and therefore don't want to read books, the mail, or the newspaper. But by giving the gift of reading, you can provide them with endless hours of intellectual stimulation. Be sure to include a lighted magnifying glass, so you can re-illuminate a senior's life and eyesight. This is a great gift for every situation that requires close reading, including reading the menu at a restaurant. Top off this basket with a few interesting magazines or books (audio-books, too, can be great for seniors!) and you'll be off to the races.
Any of these great gift basket ideas will make seniors lives a little easier, giving them the chance to reclaim or maintain their independence at home and enjoy their day-to-day activities as usual.
*** 
Special thanks to Ms. Lucy James for writing this advice article
Photo by shawnee wilborn on Unsplash