Posted by:

scentandviolet October 29th, 2018
With over 1500 species, proteas come in different shapes and sizes, from shrubs to tall trees. Proteas are also known as sugarbushes, due to the excessive amount of nectar the flowers produce.
Although South Africa is associated with proteas more than any other country, Australia has the largest collection of species on the planet—over 850. South Africa comes in at second place, with more than 330 species.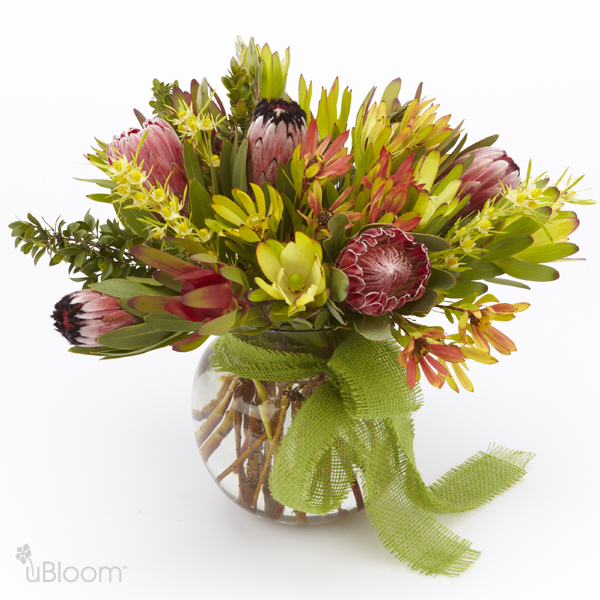 The king protea (protea cynaroides), so called because of its resemblance to a crown, is the largest of all proteas and is found in the Cape Floristic region. It took the title of South Africa's national flower in 1976. The flower appears on South African birth certificates and passports, as well as on the South African 5-Rand coin, and the Proteas, South Africa's cricket team, also took its name from the genus.
Dormant buds survive the wildfires that so often clear the dry Cape land, only to emerge once the fire has gone out. The plants are, as such, hardy and can withstand the toughest of weather conditions.
In Greek legend, Proteus, son of the Greek God Poseidon, was known for his wisdom, but he was not always eager to share his thoughts and knowledge. It seems Proteus preferred to while away the day sleeping in the summer sun. To avoid detection, he changed his appearance and shape frequently. The protea flower was named after Proteus due its many shapes and colors.
There are no specific meanings assigned to the colors of protea flowers, but you can tailor a message by using the traditional color meaning of flowers.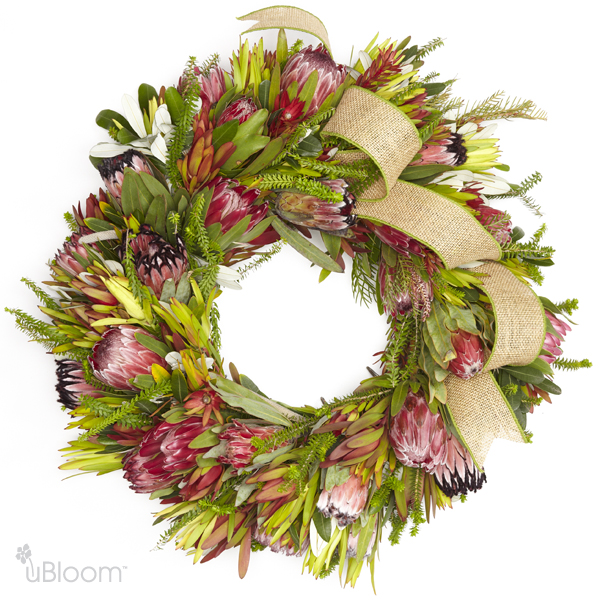 White – Purity, Honesty, Integrity
Red – Love and Passion
Yellow – Friendship, Compassion and Trust
Pink – Femininity, Motherly Love, Compassion
Orange – Cheerfulness, Happiness, Joy and Unlimited Possibilities
Green – Harmony and Good Fortune
Purple – Royalty,Mystery, Charm and Grace
Blue – Peace and Serenity
***
Scent & Violet, flowers and gifts is a full service florist in Houston, TX offering flower, plant and gift delivery in Houston, Katy, Richmond, Fulshear, Sugar Land and Bellaire. We aim to create fuss-free, everyday shopping source for flowers, plants, and gifts. It is our belief that we can create better relationships through gifting, better environments through plants, and better state of mind through flowers.