Posted by:

amra March 6th, 2015
Four weddings and a funeral is streaming on Netflix.
Naturally, I watched it again but, this time I ended up gasping every time when they would show spectacular flowers. To be honest, I did gasp a few times because of Hugh Grant, too… but mostly for the spectacular flower arrangements. If you have a chance please watch it, and take a look at the fabulous designs of Simon Lycett 
Soft Sophistication arrangement on our website would fit quite nicely in those movie sets, don't you think ?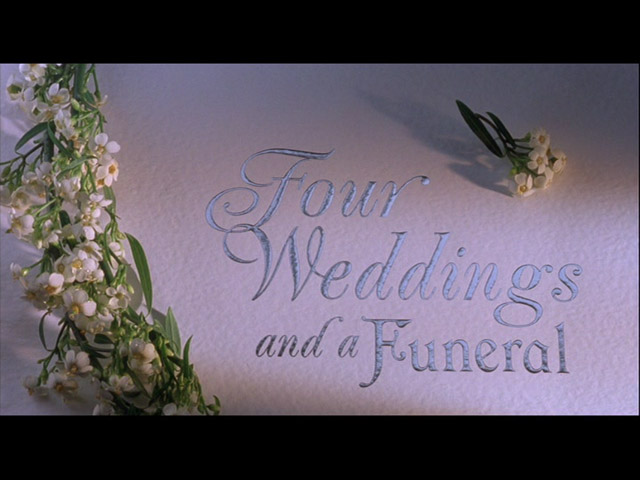 ***

06/10/2023
Can you believe it's been 8 years since I wrote this? Let me recap past 8 years: Harvey flooding, Astros World Series Champions, Covid pandemic, gazillion different streaming services, subscription required for every and any service, self-checkout in every store, robots painting art and writing literature, every store requiring to download app, and you have to scan barcodes to order food in restaurants, Tik-Tok is no longer recognized as song by Kesha but an app that is making grown-ups act like toddlers.
Our beloved Symon Lycett became star in two shows: Big Flower Fight on Netflix and Full Bloom on HBO (where 3 wonderful Houston area florists represented: Ace Berry AIFD, Mariela Aguillar, and Beth O'Reilly AIFD). Hugh Grant had starred in some pretty wonderful roles, and Andie MacDowell made gray hair and red lipstick fashionable. I do not want to talk about the mini-series.

Our team at Scent & Violet have done significantly more than four weddings and unfortunately more than one funeral.
One of these days I will watch this beloved movie again, and try to price the spectacular floral arrangements in today's market. That should be fun.
***
Scent & Violet, flowers and gifts is a full service florist in Houston, TX offering flower, plant and gift delivery in Houston, Katy, Richmond, Fulshear, Sugar Land, Stafford, and Bellaire. We aim to create fuss-free, everyday shopping source for flowers, plants, and gifts. It is our belief that we can create better relationships through gifting, better environments through plants, and better state of mind through flowers.