Posted by:

amra December 19th, 2014
How to care for your poinsettia plant.
For maximum plant life, place your poinsettia near a sunny window or other well-lighted areas. Do not let any part of the plant touch cold window panes.
Examine the soil daily and water only when it feels dry... and this should be enough if you do not plan to keep your plants long after Christmas season.
Yet, poinsettias are lovely plants and you can have them year around. Michigan State University has a great poinsettia care guide, complete with instructions on how to reflower poinsettias.
Nonethanless, poinsettias are one of the most difficult plants to rebloom. If you are up to the chalenge, read great Aggie horticulture Q&A on how to raise poinsettias in Texas.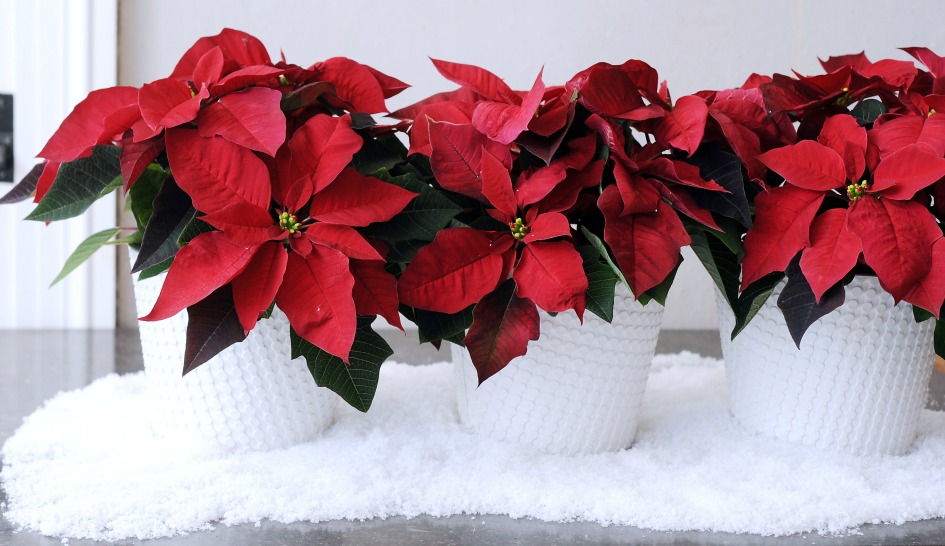 2022

2021

2020

December

November

October

September

August

June

May

April

January

2019

December

November

October

August

July

June

May

April

January

2018

December

November

October

September

August

July

June

May

April

March

February

January

2017

December

November

October

September

August

July

June

May

April

March

February

January

2016

2015

November

October

August

May

April

March

February

2014

December

November

October

July

June