Four Free Activity Ideas for Families in Houston
Posted by:

scentandviolet August 2nd, 2018
It's easy to get caught up in your families daily schedule, but it's important to have fun with your children! Exploring and adventuring through Houston is a great way to make memories. Here is a collection of free activities for families in Houston! There are options for all ages and interests, so prepare to have a full day of great activities. For more information on local events and experiencing them in the most convenient way possible, head over to Party Bus in Houston.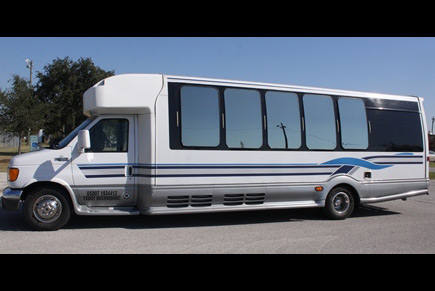 Free Thursdays in the Museum District
Each Thursday, you can enjoy completely free admission to certain museums in Houston! The Health Museum, the Museum of Natural Science, the Children's Museum, and the Museum of Fine Arts are some of the museums that participate in this every week. You can easily spend an entire day at all of these awesome spots which are both educational and entertaining for families.
Visit the Police Horses and Police Department
The police department in Houston has a stable  with over 40 police horses, and you can come in to visit them any time for free. It's fun to bring some treats for the animals like apples and carrots! You can also head to the police department downtown to visit the police museum that's in the lobby.
Head to the Parks
Houston has some beautiful weather, which is all the reason to head to one of the local parks! You can catch artists putting up artwork during the weekend at Smither Park, or head to Discovery Green to take advantage of the splash pad. Hermann Park in the Museum District has a walking trail and playground, as well as a train ride and zoo that's super affordable.
Enjoy some Art
Is your family interested in the arts? There are a lot of great opportunities to view some art for free in Houston. It's an awesome way to collect inspiration and expand your creativity. Some of the free art destinations around town include the Menil Collection, Cy Twombly Gallery, Blaffer Art Museum, and the Moody Center.
*** 
We would like to extend our gratitude to Alana from Houston Party Bus for this handy guide on free family activities in Houston. Check out their bus limos for your next family reunion or event. 
*** 
Scent & Violet, flowers and gifts is a full service florist in Houston, TX offering flower, plant and gift delivery in Houston, Katy, Richmond, Fulshear, Sugar Land, Stafford, and Bellaire. We aim to create fuss-free, everyday shopping source for flowers, plants, and gifts. It is our belief that we can create better relationships through gifting, better environments through plants, and better state of mind through flowers.