How Not To Kill Your Plants
Posted by:

amra June 4th, 2014
Recently we have had quite a few of our customers come in and complaint about killing one plant (or all) and claiming they have a "black thumb". Trust us, it is NOT hard keeping plants alive. All it takes is a little bit of sunshine, little bit of rain, and tiny bit of love. Yes, you have to actually like your plants to keep them alive...
 So, lets go:
Start with a easy to care green plant (pothos ivy  and  Sansevieria- snake plant are very resilient and easy to care).

Choose a nice spot in your house (no direct sun and preferably not in the closet - even house plants need sunlight).

Water occasionally (if you are in Houston like us, 1 cups of water every 4-6 days should be enough, for the above mentioned plants - 6" diameter pot)
During winter, give some more vitamins and nutrients to your plants (Plant food can be bought in almost every store or garden center)

Next year, replant into slightly bigger container (2"-4" bigger).
From there, you can upgrade. Buy the plants you like. Read plant care instructions. If you go to flower shop or garden centers, ask specialists about tips and tricks of caring for that certain plant. Before you know it, you will have a lovely little garden both inside and outside your home.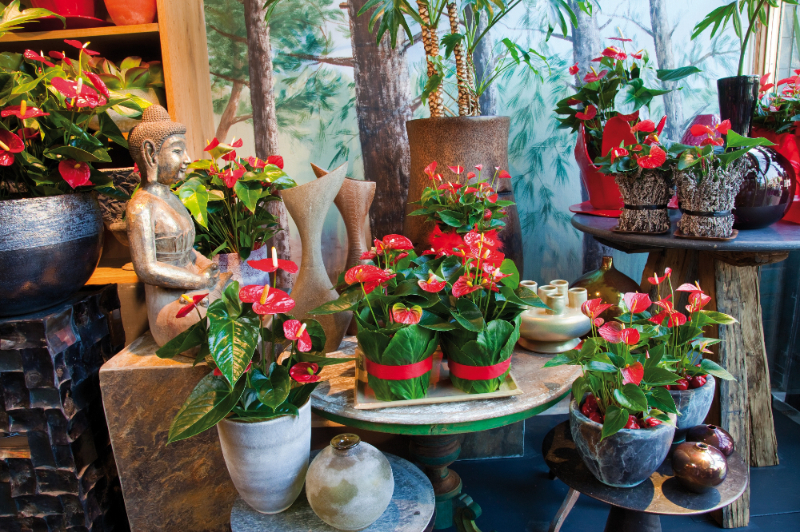 Photo courtesy of Flower Council UK
2022

2021

2020

December

November

October

September

August

June

May

April

January

2019

December

November

October

August

July

June

May

April

January

2018

December

November

October

September

August

July

June

May

April

March

February

January

2017

December

November

October

September

August

July

June

May

April

March

February

January

2016

2015

November

October

August

May

April

March

February

2014

December

November

October

July

June