Flower symbolism: Alstroemeria

Posted by:

scentandviolet September 8th, 2018
You really liked our Lily of The Incas bouquet, but wondered what this unusual flower represents? Known as alstroemeria and Peruvian lily, this long lasting flower grows in a number of different colors – white, yellow, red, hot pink, light pink, orange and purple.
The flower symbolizes devotion and friendship. Its leaves grow upside, twisting out from the stem as it grows – much like the twists, turns and growth of friendships. Alstroemeria is also a symbol of wealth, fortune and prosperity.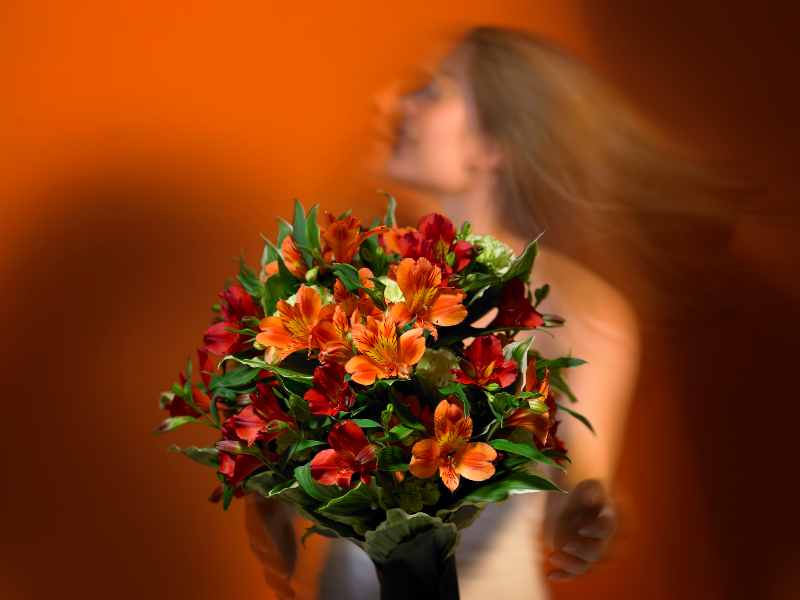 White - Color white in general is a symbol of purity and spirituality. This flower color can be gifted to almost anyone, but it is also a beautiful color to choose for weddings and other ceremonies. White Alstroemeria flower is a symbol of pure friendship and love between two people.

Yellow - Yellow Alstroemeria is a symbol of energy, happiness, optimism and joy. This gorgeous flower can be a perfect decorative piece in the home, where it will exude positive energy and optimism to the rest of the house.

Pink - Color pink is the color of romance, love and gentle feelings. This flower color is perfect for our partners and the people we love in a romantic way, and we want them to know that.

Orange - Orange symbolizes positive energy and passion. Orange Alstroemeria is going to bring some freshness and positivity into your home but it can also awaken those feelings in a person, if we decide to gift that person a bouquet of orange Alstroemerias.

Red - Red is a symbol of love, passion and romance. It is needless to say that red flowers are a perfect gift for our partners, and the message they are going to receive is the one of love and faithfulness.

Purple - Color purple is meant for the people who are unique and who have a dose of elegant and graceful in them. Color purple is also a symbol of nobility, beauty and royalty.
***
Special thanks to Flower Council of Holland for this beautiful photo
***
Scent & Violet, flowers and gifts is a full service florist in Houston, TX offering flower, plant and gift delivery in Houston, Katy, Richmond, Fulshear, Sugar Land, Stafford, and Bellaire. We aim to create fuss-free, everyday shopping source for flowers, plants, and gifts. It is our belief that we can create better relationships through gifting, better environments through plants, and better state of mind through flowers.