Tips on Booking the Right Event Transportation
Posted by:

scentandviolet June 9th, 2018
We are pleased to welcome Dane from Houston Party Ride with today's advice column on booking the right event transportation. We collaborated with Dane before, and are quite excited we were able to help him with his last project: The Ultimate Wedding Guide.
****
When it comes to event transportation, limos and party buses provide the best overall level of comfort and style for any occasion. We know you want your plans to be extra special, so we are here to offer you tips and trips to help you to choose the right kind of chauffeur company.
Here are a few good pieces of advice to consider for complete peace of mind during your trip: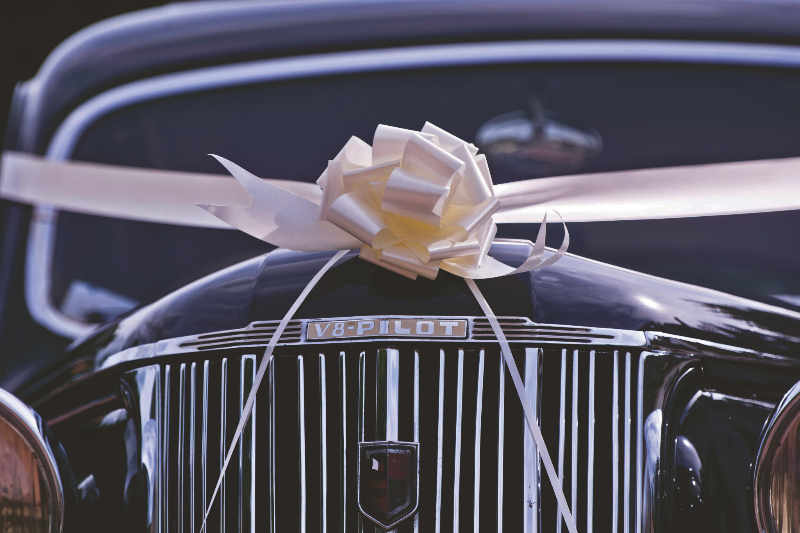 1. Safety should be your number one priority
You've probably already spent a good amount of time doing online searches of limousine companies in your area – and have been getting quotes as a result. Now it's time to narrow down your options. The first thing that most people would consider is the cost of the service. With all the other expenses in making your event a worthwhile experience, it's perfectly understandable to find a price that will fit your budget. Though it is a major factor, don't let this be the only deciding factor! It's also important to find out if the transportation company you are debating on using has a negative traffic history. Vehicles that transport passengers within state boundaries, such as the services provided by limousine and party bus companies, should have vehicles up to code with no history of non-compliance with the law.
Nowadays, you can check a transportation company's traffic records with your state's transportation department, highway patrol agency, and even with the state police. This may take a little more time and effort on your part, but it will be worth all the trouble once you and your party get through the whole night without any liabilities. Remember, some companies may charge a lower price, but you and everyone's security and safety are rather priceless.
2. Make sure your company of choice is insured and licensed to operate
Don't shy away from asking the company you plan on reserving with if they have insurance and are certified to operate in your state. Insurance is very important as it guarantees you and your guests that in the event of an unforeseen mishap, the company will be able to cover for injuries or any other costs. This is a question that we would ask right away.
Your company of choice should also be fully licensed. You could check this with the Department of Transportation in your state if that particular company is licensed or not. If you're still in doubt, ask for pictures of the vehicle from the company itself. This way, you will be able to see if they have those black serial numbers on the front bumper of their vehicles. These numbers show that their party bus or limo is registered in your state. This should not be an issue for you to see if they are operating legally within the state's jurisdiction.
3. Planning on traveling beyond state lines?
Not all companies have the legal ability to transport passengers beyond state borders. That's why if you're planning on partying and taking your group outside of state lines, it's important to check for records to see if your preferred company is able to do this. Again, ask if they have insurance and the necessary certificates and documents pertaining to your opted service as well. 
4. Go see the vehicles for yourself
Businesses are now becoming easier to find and review with just a tap on your phone. This makes it more convenient for you when you're debating on booking a limo company for your next event. Pictures and other important information can easily be viewed if a company has their own website. Check the company's site to see if the services they have are the ones that you're looking for. If not, there are social sites such as Yelp.com where people share their experience with a company's goods or services. Take note that there is never a company free from bad reviews; but if there are more bad ones than good reviews, then it's probably best to check on others.
5. Request a written agreement
There is one thing left to take care of once you have finally found the perfect limo or party bus company. As proof of your transaction, ask for a written agreement from the company you plan on booking with. This should include all relevant information such as the date of the booking, all costs (inclusive and non-inclusive), personal information, contact information, and trip itinerary. See if they also have tip and refund policies as well as cancellation penalties.
  It's never an easy task to rent that perfect limousine or party bus. Though it may be a daunting task, you will see all your efforts paying off once you are having the time of your life without any worries! Be sure to take heed to these simple yet extremely useful guideline to avoid any problems on your next event. 
HoustonPartyRide.com is a luxury transportation provider servicing the entire Houston area and beyond. The advice they have provided in this article is what they think are necessary steps to take for any prospective renter. Be safe on your next event and good luck in the hunt for the perfect party bus or limo!
***
Special thanks to Bernard Tuck and Unsplash for the photo