I'm sorry your pipes burst flowers
Posted by:

scentandviolet February 22nd, 2021
We weathered another storm in Houston and, I don't know about y'all but I am tired: Memorial Day flood, Tax Day flood, Harvey, Covid-19 Pandemic, Winter Storm Uri. I think we had about enough.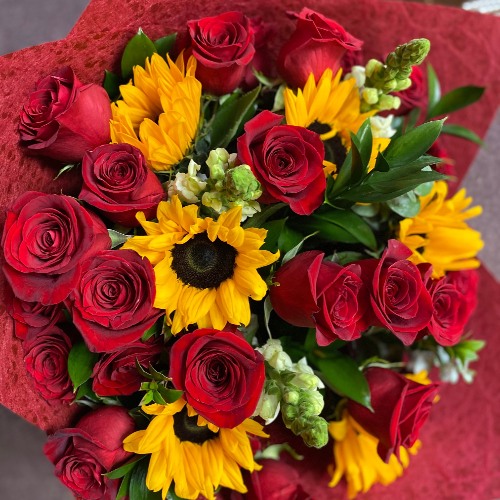 I want to do what we do best – flowers. I do not want to chase pex pipes and repair clamps around the state – I want to deliver birthday flowers, and anniversary flowers, and especially Just Because Flowers.
Monday, 02/22/2021 we reopened our flower shop. Flowers are coming in (limited), plants should be here mid week, and me and my coworkers are working on establishing some normalcy in this anything-but-normal times.
Flower deliveries are proceeding as scheduled
As far as the headline goes, I hope it gave you some giggles. It sure made me laugh out loud when my friend called me and asked "What flowers say the best: I'm sorry your pipes burst?" No, I don't have an answer to that - do we go with happy and cheerful or, pastel and sublime flowers? I thought sending food basket sounded like a good idea, too.

I am wishing you all good health, pleasantly warm houses, fully functioning plumbing, prosperity and, a life full of flowers.
- Amra
***
Scent & Violet, flowers and gifts is a full service florist in Houston, TX located at 12811 Westheimer Rd. We aim to create fuss-free, everyday shopping source for flowers, plants, and gifts. It is our belief that we can create better relationships through gifting, better environments through plants, and better state of mind through flowers.